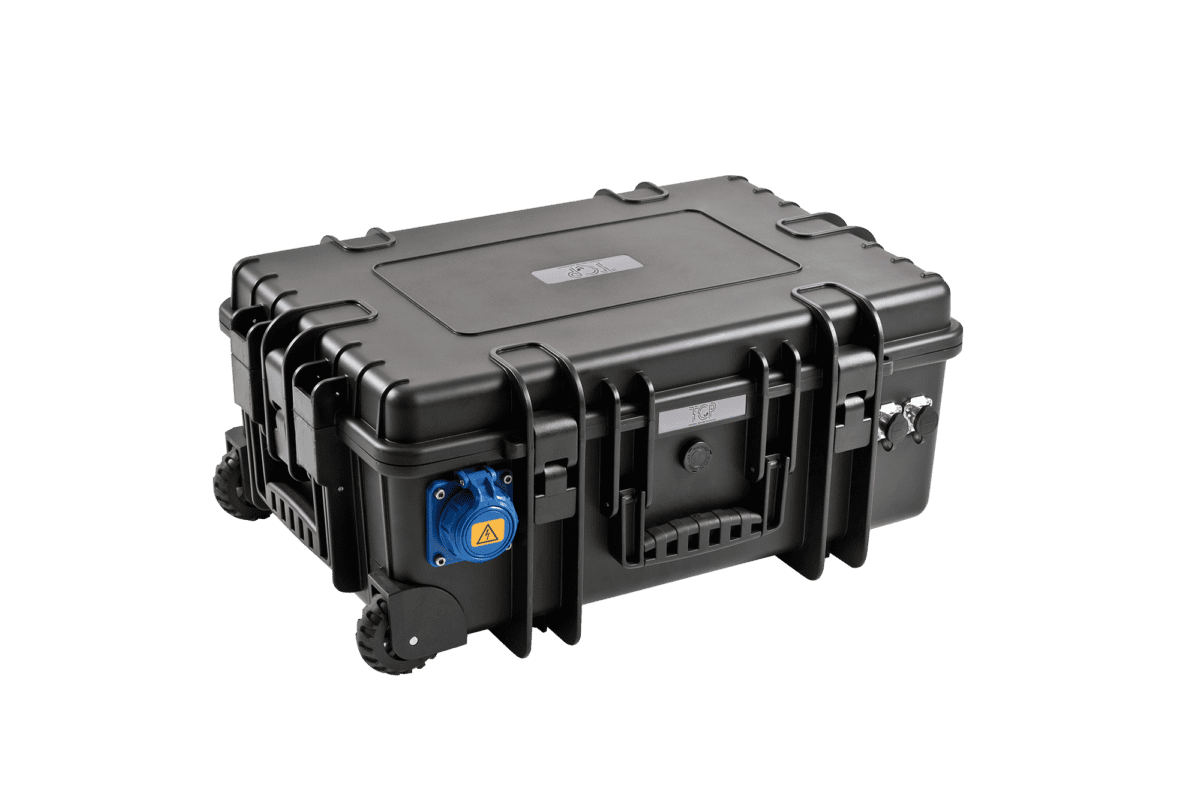 Energy Cases
With its strong design and robust energy storage, the Thermal Custom Packaging energy case is fit to meet your power supply needs on the go. The energy case's ability to store up to 200-watt lets you fulfill your intensive power requirements with ease. At the same time, its safety features keep you away from fire hazards and energy emission issues. The energy case strikes the perfect balance between functionality and durability through its mobile structure and waterproof material.
Features
Our Energy Equipment is mounted in our waterproof case manufactured to military grade spec's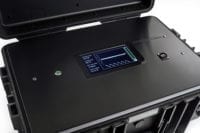 Charging
The Energy Case can be charged, prior to use, by either permanent electrical supply or optional solar cells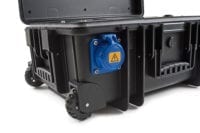 Mobile
Durable wheels and retractable handle for easy transport.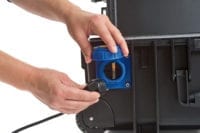 Custom color
Contact our sales team today!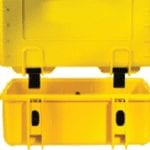 Detachable Hinges
Quick and easy lid removal for unimpeded access to the power source
Contact Us Today
Our sales and service teams are ready to help with any of your Medical or Military logistical needs.
Power Your Equipment Anywhere, Anytime
Whether you are responding to an urban disaster site or conducting a rescue mission within the woods, operating without a power supply can cause unnecessary hurdles in your experience. From the inability to connect to the world to the sudden cut-off from modern technology, these issues can be enough to cause massive hurdles in your activities.
In other cases, an abrupt power failure or unexpected outage of your equipment can be even more stressful. With a limitation on utilizing devices that use conventional power, you can feel constricted within your capabilities. When you think about the sense of uncertainty that stems from such a situation, it takes the discomfort to a whole new level.
That's where Thermal Custom Packaging's mobile energy cases come in. With their ability to store and deploy energy through a safe and robust device, these energy cases are fit for use in challenging disaster sites and relief operations.
Designed to hold their own against intensive use, Thermal Custom Packaging's mobile energy cases can store up to 200-watt. With output voltages of 110V or 12v, our solutions can also easily cater to highly demanding situations right off the bat. But if you want to increase the output of these energy cases, you have the option to do so without any problem.
Thermal Custom Packaging's mobile energy cases can be charged through vehicle connection, traditional power supply units, and even solar cells. This lets you easily tap into an energy source that's the perfect fit for any given situation.
Through these features, you can easily power your devices and equipment in remote locations. The temperature resistant and waterproof structure only adds to this flexibility, and lets you use your energy cases anytime and anywhere you need.
Energy Case
Case shell made of polypropylene (PP)

Certified with STANAG 4280, DEF STAN 81-41 and ATA 300

Automatic air pressure compensation valve

Strong, dust proof, waterproof (IP65 certified)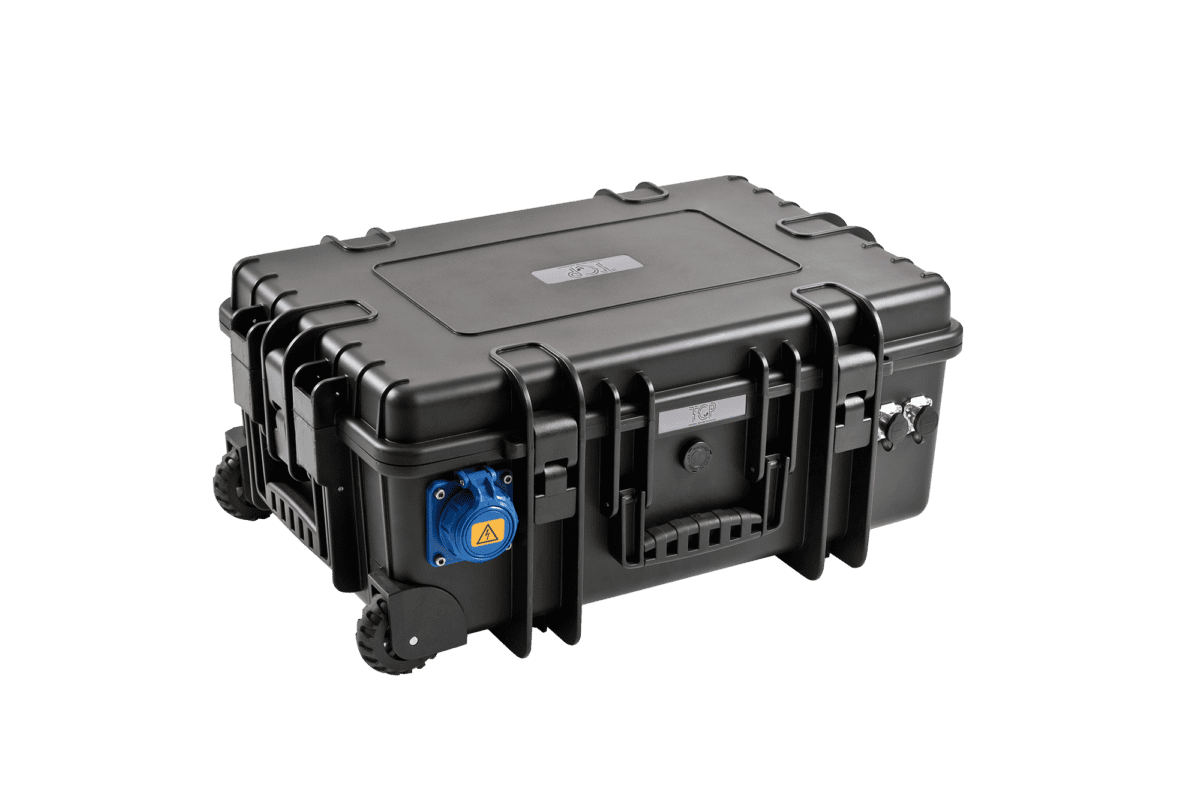 The Energy Case comes with a variety of optional accessories to optimize its usage in a tactical setting.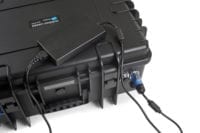 Choose from 12v,110v, for your TCP Energy Case.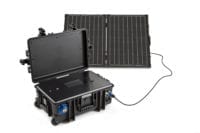 A 100-watt solar cell for your TCP Energy Case.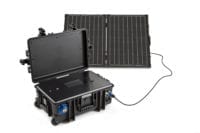 A 200-watt solar cell for your TCP Energy Case.
Certified STANAG 4280, DEF STAN 81-41 & ATA 300
Steer Clear of Safety Hazards
Due to their purpose-built design for intensive use cases, Thermal Custom Packaging's mobile energy solutions can withstand grueling conditions with the utmost ease. All of our energy cases are constructed using modern assembly processes and secured with polypropylene. This makes sure that they perform to their full capacity regardless of their surroundings.
The waterproof casing ensures that you can move and utilize these energy cases in disaster sites without damaging your power source. Whereas, the temperature-resistant structure makes sure that you can have a reliable source of energy in severe weather.
At the same time, all of our energy cases are designed to prevent high energy emissions during charging and active usage. This makes sure that you and your team avoid exposure to unnecessary dangers on top of your grueling rescue missions. These features also contribute to the rugged build of these energy cases and enhance their overall durability.
Through these capabilities, our mobile energy cases remain ideal for teams that move their equipment frequently. Without extensive worries about weather conditions or regular damage, you can instantly enhance the level of convenience for your rescue teams and related missions.
Apart from adding to your comfort, all of these features also elevate your overall level of safety. Where solutions such as generators may cause safety risks with underwhelming performance, Thermal Custom Packaging's energy cases prevent hazards and improve capabilities. This makes sure that you get the most out of your investment in our solutions.
Energy Case
Technical Data
Endurance
1000 W
Maximum Output
290 W
Battery Capacity
1200 watt-hours
Pure sine wave voltage
Charging Possibilities
Power supply (200 W) and solar
cell (100 or 200 Watt)
Minimum Charging Time
3 hours
Battery Type
Lithium Iron Phosphate
Certifications
STANAG 4280, DEF STAN 81-41, ATA 300
Dimensions
External Dimensions
24 x 16.9 x 10.4 inches
Package Dimensions
24.8 x 17.7 x 11.4 inches
Weight without packaging
45.5 lb
Energy Case dimensions are length x width x height. The weight specified is for each product and does not include any additional packaging. Technical changes are subject to modifications without notice.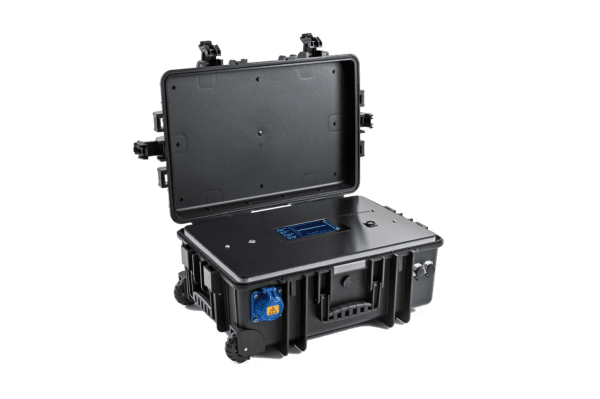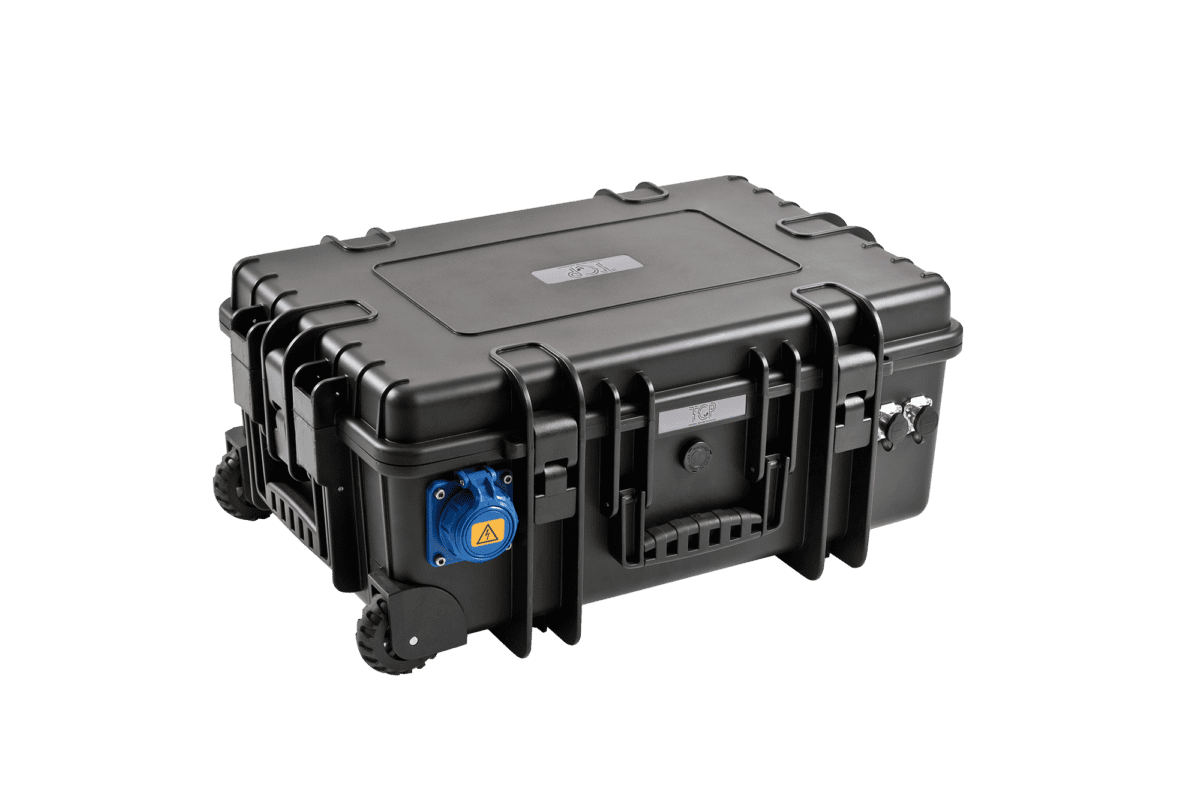 Contact Us Today
Our sales and service teams are ready to help with any of your Medical or Military logistical needs.
Rest Assured in Long-term Performance
With frequent movement and intensive conditions being a regular part of rescue operations, your team requires a dependable and reliable solution to maintain its performance under these challenges. Energy generators may not always be the answer, while generic power banks can only go so far.
In such scenarios, our energy cases deliver an immediate yet reliable resolution to your problem that also comes with long-term performance commitment. Through the use of premium materials such as STANAG 4280, DEF STAN 81-41, and ATA 300 and high-quality sealants such as polypropylene, our energy cases can withstand consistent use without rapid deterioration.
Besides adhering to a high standard of design, structure, and performance, our energy cases also stay true to our commitment to long-term reliability. Through our available upgrade and customization options, you can easily switch between multiple configurations that fit your evolving requirements for years to come.
This makes sure that you can depend upon each of our energy cases without worrying about their performance. We make sure that our energy cases can deliver on all your requirements of power capacity and output for a long time through our meticulous quality checks and careful development processes.
Through different on-the-go charging options that include vehicle charging and solar charging, you can easily rely upon your energy cases in various settings. This also allows you to rest assured in your investment and its capability to deliver results in the present and future alike.
To see how Thermal Custom Packaging's energy cases can help, browse our range of options today. In case you have any questions or need elevated customization, our experts are just a call away.
Product Gallery
Energy Case Product Images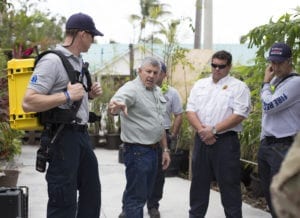 Experience in the Field
Read more about how TCP developed a portable blood bank, using Phase Change Materials (PCMs), to maintain the precise temperatures required to store and transport blood.